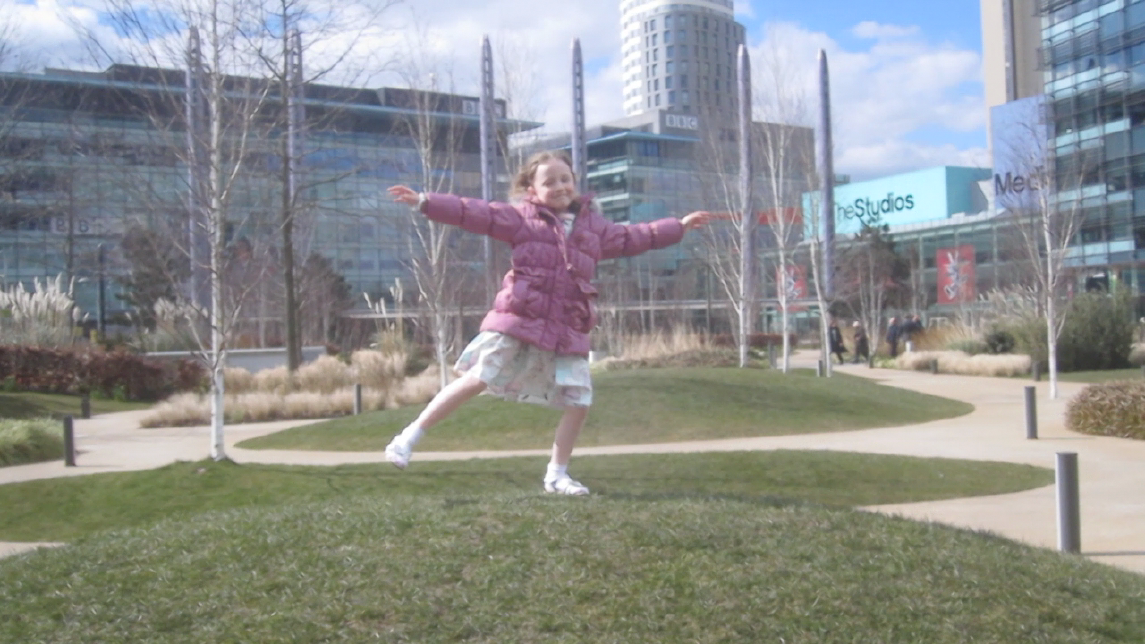 It was colder than it looked! Outside MediaCityUK.. again!
Yesterday was another fun day. A morning in the audience for a new CBeebies show, Swashbucklers. It was an early start - we met up at 8.15am outside and they were in for four hours. This left time for another group of kids to do the afternoon session!
We can't divulge much about the show at this stage (mainly because dad wasn't allowed in!) but it sounds like good fun, with much madness and mayhem. Apparently the audience feature prominently, and she did have to learn the theme song, so we're looking forward to seeing it on TV.